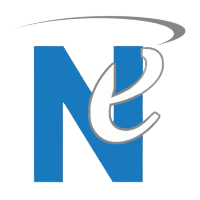 Job Detail
Education

Bachelor's / Master's degree in CSE, IT or similar field

Location

East Tambaram, Chennai
Job Description
We are seeking a highly motivated Associate Security Analyst who has analytical and problem-solving capabilities. The Associate Security Analyst, if appointed, will join our team of experienced professionals worldwide. As an Associate Security Analyst, you will have the opportunity to grow extensively based on your passion and contributions, with the possibility of working for Novalnet group of companies across India, Germany, USA, and the UK.
Company
Novalnet e-Solutions Pvt. Ltd. is a Fintech company with a wide array of digital payment solutions. We build payment modules, subscription modules and other e-commerce payment solutions for small to large enterprises. We collaborate with leading banks and acquirers across the international payment industry, focusing on Europe and India, to offer businesses the most wide-ranging secure payment solutions. In addition, we offer software and web development services for various firms.
Novalnet e-Solutions Pvt. Ltd. is headquartered in Chennai and is a brainchild of its parent company, Novalnet AG, based in Munich, Germany. Sister companies of Novalnet e-Solutions Pvt. Ltd. are located worldwide, such as New York, USA and London, UK.
Roles and Responsibilities
Conduct red team engagements to identify vulnerabilities and weaknesses in our security posture
Develop and execute red team testing methodologies to evaluate and exploit system vulnerabilities
Create and maintain detailed reports on findings, including recommendations for remediation and mitigation strategies
Collaborate with security and IT teams to improve security posture and prevent future attacks
Stay current on emerging security threats, tools, and techniques to continually improve red team methodologies
Skills and Experience
At least 1 year of experience as a Red Teamer or Penetration Tester.
Must have strong experience in penetration skills.
Proven track record of successfully conducting red team assessments.
Familiarity with regulatory compliance standards, such as PCI-DSS, HIPAA, or SOC 2.
Strong understanding of networking, operating systems, and web application technologies.
Experience with common penetration testing tools, including Burp Suite, Nessus, sqlmap, Nmap, Wireshark and so on.
Experience with web application vulnerability scanning tools (e.g., IBM AppScan, HP Web inspect, Acunetix, NTO Spider, BurpSuite Pro, and so on).
Good knowledge of network protocols and network protection techniques (firewalls, filtering, other) and methods for bypassing them.
Experience in working with Mac, Linux and Windows OS.
Knowledge of multiple RDBMS systems: MySQL, PostgreSQL, ORACLE, etc.
Must have OSCP, CEH, or other relevant industry certification.
Good to have coding ability in Python, Java and JavaScript.
Certifications
Any one of the following certifications is mandatory:
CEH Certification, CHFI Certification, ECSA Certification, LPT Certification
Offensive Security Certified Professional certification (OSCP)
Offensive Security Certified Expert (OSCE)
Offensive Security Exploitation Expert (OSEE)
Offensive Security Web Expert (OSWE)
Certified Red Team Professional (CRTP)
Benefits Bundle
Career advancement opportunities through training/certification.
Sponsoring for your certification courses and exams.
Excellent opportunities to experiment with new technologies.
Professional and friendly working environment.
Attractive salary package: Fixed compensation with incentives and performance based bonus.
Premium private health insurance for you and your parents and Keyman Insurance policy.
On-site opportunities.
Seasonal team building activities.
Well-equipped fitness room.
Enjoy subsidized accommodation with all the benefits and experience a commute-free job.
Long term benefits.
Recognition & Awards.
Employee referral program.
Five-Day Work Week.
Required skills