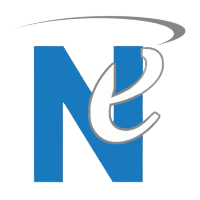 Job Detail
Education

Bachelor's or Master's degree in CSE, IT, or related field

Location

East Tambaram, Chennai
Job Description
We seek a proactive, passionate, and committed Automation Test Engineer who can excel in a fast-paced environment with an aggressive release schedule.
Company
Novalnet e-Solutions Pvt. Ltd. is a Fintech company with a wide array of digital payment solutions. We build payment modules, subscription modules and other e-commerce payment solutions for small to large enterprises. We collaborate with leading banks and acquirers across the international payment industry, focusing on Europe and India, to offer businesses the most wide-ranging secure payment solutions. In addition, we offer software and web development services for various firms.
Novalnet e-Solutions Pvt. Ltd. is headquartered in Chennai and is a brainchild of its parent company, Novalnet AG, based in Munich, Germany. Sister companies of Novalnet e-Solutions Pvt. Ltd. are located worldwide, such as New York, USA and London, UK.
Roles and Responsibilities
Proficient in designing Selenium automation frameworks from scratch and adapting existing ones.
Develop scripts for e-commerce payment applications using Selenium WebDriver and Java.
Follow best programming practices to ensure high-quality projects.
Maintain high standards throughout the engineering roadmap.
Skills and Experience
2 – 3 years of web testing automation experience.
Expertise in e-commerce web application automation with Selenium (WebDriver, Core Java, TestNG, Page Factory, Maven).
Minimum 1 year of Restful API automation experience.
Knowledge of MySQL and CI/CD pipeline automation preferred.
Benefits Bundle
Career advancement opportunities through training/certification.
Sponsoring for your certification courses and exams.
Excellent opportunities to experiment with new technologies.
Professional and friendly working environment.
Attractive salary package: Fixed compensation with incentives and performance based bonus.
Premium private health insurance for you and your parents and Keyman Insurance policy.
On-site opportunities.
Seasonal team building activities.
Well-equipped fitness room.
Enjoy subsidized accommodation with all the benefits and experience a commute-free job.
Long term benefits.
Recognition & Awards.
Employee referral program.
Five-Day Work Week.
Required skills