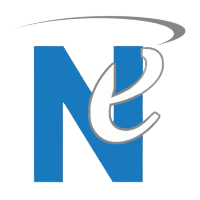 Job Detail
Education

Bachelor's / Master's degree in CSE, IT or similar field

Location

East Tambaram, Chennai
Job Description
An exciting opportunity for competent project manager to be a part of the core team at Novalnet. Onboarding as a technical project manager, you will understand the inner workings of payment systems and the operational procedure at Novalnet. As a key decision-maker, your contribution plays a vital role in the process of revamping Novalnet, adhering to Novalnet's principal values.
Company
Novalnet e-Solutions Pvt. Ltd. is a Fintech company with a wide array of digital payment solutions. We build payment modules, subscription modules and other e-commerce payment solutions for small to large enterprises. We collaborate with leading banks and acquirers across the international payment industry, focusing on Europe and India, to offer businesses the most wide-ranging secure payment solutions. In addition, we offer software and web development services for various firms.
Novalnet e-Solutions Pvt. Ltd. is headquartered in Chennai and is a brainchild of its parent company, Novalnet AG, based in Munich, Germany. Sister companies of Novalnet e-Solutions Pvt. Ltd. are located worldwide, such as New York, USA and London, UK.
Roles and Responsibilities
Coordinate with internal resources and third parties/vendors for the flawless execution of projects.
Initiate new project ideas and implementation procedures.
Ensure on-time delivery of projects within the defined scope.
Devise project objectives including relevant stakeholders with technical feasibility.
Manage resource availability and allocate resources based on skill sets.
Track and record project progress in meeting and schedule deadlines.
Take responsibility for the entire project and guarantee solutions.
Implement mitigating plans against identified risks and issues.
Report inconveniences and escalate issues to management as needed.
Anticipate potential issues and clarifications based on past experiences.
Provide actionable feedback and give a clear cut overview of current projects.
Skills and Experience
Minimum 4 years of experience in managing/coordinating projects in the IT industry.
Undergraduate or Postgraduate preferably in the computer/IT field.
A diploma or Masters in Project Management is an added advantage.
Experience working with project management tools.
Strong knowledge of the SDLC process.
Ability to handle resources and projects during critical situations.
Congenial to clients and the internal team.
Good written and verbal communication skills.
Benefits Bundle
Career advancement opportunities through training/certification.
Sponsoring for your certification courses and exams.
Excellent opportunities to experiment with new technologies.
Professional and friendly working environment.
Attractive salary package: Fixed compensation with incentives and performance based bonus.
Premium private health insurance for you and your parents and Keyman Insurance policy.
On-site opportunities.
Seasonal team building activities.
Well-equipped fitness room.
Enjoy subsidized accommodation with all the benefits and experience a commute-free job.
Long term benefits.
Recognition & Awards.
Employee referral program.
Five-Day Work Week.
Required skills